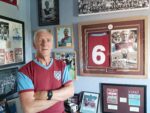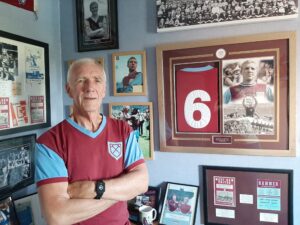 CandH's top blogger Allen Cummings was less than impressed with what he saw from Germany yesterday
It's clear the return of the Bundesliga this weekend is a massive PR exercise for the DBF Germany's Football Association and league organizers the DLF.
The restarting of 'competitive' football was being portrayed as a template for other nations to follow. The eyes of the football world have been very much focused on that particular part of Europe. So what did we see when the ball started rolling again? In typical German fashion it was a clinical and efficient exercise.
The numerous promised safeguards were in place, and in the main observed. History has shown  when Germany sets its mind on something, they press on regardless. It was football, but not as we know it.
It was cold and without any real passion. Football for football sake – a means to an end – a sport going through the motions but a million miles away from the game we all love.
No doubt the German's will be congratulating themselves on a PR success. They claimed they could do it – and they have. So far so good then!  No doubt the Premier League will have been watching closely and rubbing their hands together at the thought of whatever the Germans could do, they could, too.
But from what I have seen and heard, few in this country who watched yesterday's proceedings were far from impressed, and certainly not inspired by what they saw.
"Pointless exercise" was an expression which frequently appeared on social media. C&H Forum member Bryn King summed it up for most supporters saying: "It looked farcical…pathetic and very sad. Football without spectators is like fish without chips."
Just maybe that will be an attitude shared by the Premier League players themselves, or those who bothered to watch from the safety of their own homes.
In the last few days a number of them have spoken openly about the lack of consultation they feel there has been from the league, and more importantly how concerned they are, despite the measures in place, that their own welfare, and ultimately the welfare of their families, could be threatened by an over-ambitious return to action.
Now, having seen what football COVID-19 style has to offer maybe even more players will feel like saying: "What's the point? Why go through all the testing, the endless precautions and procedures just to kick a ball around for 90 minutes with your mates." Because that's what German football looked like to me.
Yes, it was played in a variety of stadiums, but it might just as well have been played in the local park or on the local playing fields in front of a handful of supporters and their dogs. Well actually it wasn't even that good because there were NO supporters and definitely NO dogs either.
There was no-one to inspire the players, no atmosphere for them to feed off, no adoring fans to celebrate with, no-one to appreciate their work. All the things that make football compulsive viewing for us. Saturday was the very opposite of 'compulsive' in fact.
Could it be that those players who were undecided, needed reassuring that all the effort was worthwhile, will now be thinking to themselves – "You know what, it's not! It's not worth the risk and it's not worth the reward."
The Premier League's own PR has come back to bite them already in this saga with the 'neutral venues' farce. It could be the big German PR is about to have the same negative effect.