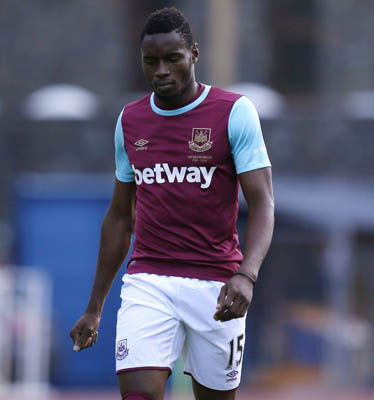 Whichever way I look at it I can't help believing that West Ham have made a proper dog's dinner of their striker problems and central to my thinking is Diafra Sakho.
Now, I'm fully aware that a section of fans will moan and groan about his attitude and claim they don't want him at the club after his summer behaviour but perspective is required.
The bottom line problem in the Sakho issue is – as is usually the case – money! He is understood to be on around £27.5k a week which when compared to Zaza – at around £70k minimum- is utterly ridiculous.
The Hammers were also looking at Christian Benteke who wanted £100,000 and other targets in the summer at around the same and more. Sorry, that makes no sense to me given that in Sak we have a quality performer when he's not played on the wing!
Now I know  has had his injury problems – so has Carroll! – and Enner Valencia is on bigger dough than the Senegal hitman following the £12 million move.
SO ….quite simply £27.5k is nothing like enough for a bloke who many believe – including me – is the best striker at the club.
Ok he's moody and can throw wobblers and that can cause issues within the squad but I still believe that had the WHUFC upped his money to let's say £40k a week, many of our on field problems would have gone away.
We are told he's pain free, that his back problem is now ok and it's all about regaining full fitness. So I genuinely believe that the club should offer  him the sort of deal mentioned. We could then  have a guy on our hands ready to show what he's all about again.
And we all know that at his best he's one of the best around.
Valencia, Zaza, or Sakho on decent money? I know who I would want sorted out and given that it's not too late to do so let's organise it WHUFC!
COYI