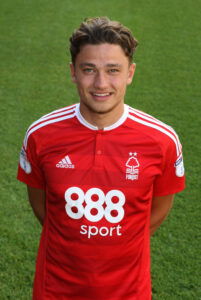 West Ham manager David Moyes has denied there had been a formal £12m bid for Nottingham Forst player Matty Cash.
Asked about the player about reporters yesterday the Gaffer said: "It's my understanding that we didn't make a £12m bid for Matty Cash, we made some enquiries, as far as I know, we didn't make any offer."
Claret and Hugh have been told by multiple sources that a bid was submitted and rejected for the 22-year-old earlier this week leaving a mystery of whether they were lying, the manager is being economical with the truth or the fact he was not told about the bid in the first place.
The manager's denial comes after the bid was widely reported by the media citing sources closes to both sides and agents, it begs the question who is in charge of the West Ham recruitment policy during the winter transfer window.
Earlier this week Moyes put cold water on Payet rumours by saying "The newspapers seem to think so but I've got to say it's never been mentioned inside the walls here at any time, If it has then it hasn't been mentioned in my department, that's for sure."