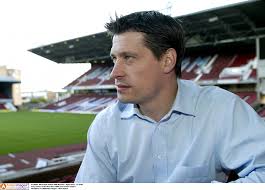 Tony Cottee believes the Irons were hard done by at Old Trafford on Saturday.
Commenting on the Kevin Nolan offside 'goal' against Manchester United he declared in his London 24.com column: "There used to be an unwritten rule that it is only when there is daylight between the striker and the defender that the flag would go up.
"When you look at the replay you can see Nolan's head and chest are past the defender, but the rest of his body is in line.
"What happened to the benefit of the doubt for a striker? I know I am biased as a West Ham fan and a forward, but this needs clarifying and it seems clear that the away team does not get the rub of the green, especially when they play at the big teams."
As to the Rooney sending off, he declared: "I think it had to be a red card. I could sort of see what he was doing.
"It was a professional foul to stop a dangerous move, but if he had just clipped him and put his hands up then he would have got a yellow and moved on, so I have no idea what he is doing kicking Stewart Downing."