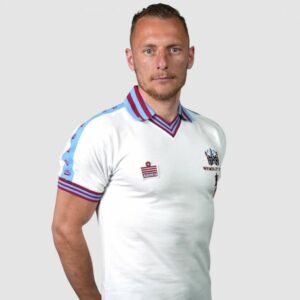 By Hughie Southon
Vladi Coufal has finally spoken out about his West Ham situation and he is not a happy bunny.
We have reported – along with other media outlets – that the manager may be ready to let him leave the club.
Now it seems that could happen sooner than expected.
The right back has a contract until June but with a two year option attached. However, from the way he is talking he may not be too happy about agreeing a further extension,
The Czech Republic international has been talking about his position whilst the break has been going on and seems to have made his position very clear.
He said: "I went to ask (why I'm not playing so much anymore). But they couldn't tell me anything about it," he explained the Czech Republic international, via Football Club.
Coufal will be a free-agent in the summer and has reportedly lost the trust of his manager (The Times).
He added: "That's football. Sometimes you play, sometimes you don't. If the situation that occurred during the autumn were to continue, something will definitely be resolved and is being resolved. I don't want to sit on the bench here as much as in the autumn." 
Sadly the guy who in my option is the best right back at the club also said he would prefer to remain in the UK making a move to another PL club a real possibility.
He said: "If possible, I would like to stay in England. The Premier League is the best league in the world."