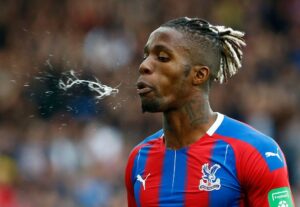 Declan Rice has defended Wilfred Zaha saying he saw nothing at the time of an alleged incident and he doesn't believe the Crystal palace player spat at him after reviewing video footage posted online.
Rice currently on England duty told reporters: "Some fans said Wilfried spat at me but I didn't see anything. I have seen clips of it and it looks like he just he just spat on the floor. So I agree with Zaha that nothing happened. He really didn't do anything."
Claret and Hugh say:
Declan Rice is being extremely kind to Zaha as he looks to defuse the situation between West Ham fans and the Palace player. We are not sure others would be so forgiving and understanding and we are not sure Zaha would do the same if the boot was on the other foot. We are not convinced that Rice's statement will do much to change Hammers supporters minds on the incident but fair play to Dec, we know he is an all-round nice guy unlike others we could mention!