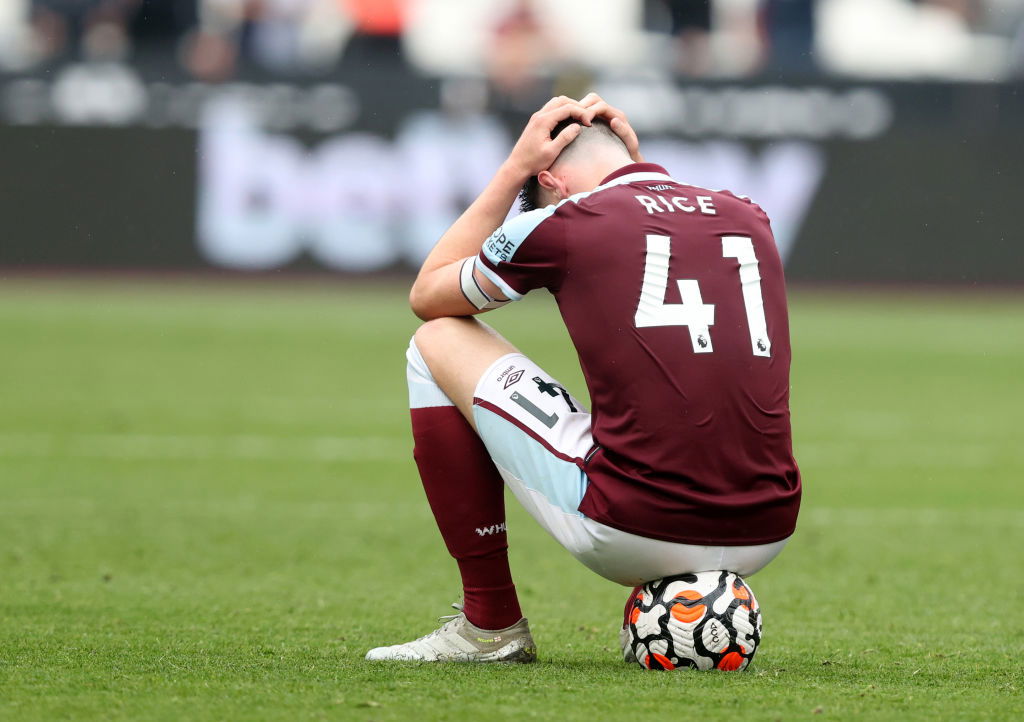 By Hughie Southon
Declan Rice is talking things up in his latest official website interview ensuring us that everything is going to change.
Four successive Premier League defeats on, the captain remains convinced that we have  hit a bump in the road and that we will get over it.
Fair enough, it's  know more than we would expect him to say but he adds that he will always give 100 per cent along with the other boys to make things happen.
Nobody would expect anything more from a guy who has given everything to this club since he broke through from the academy and Brentford on Friday night will be an occasion no doubt when he will show us again that he remains a Hammer to his backbone.
Whether this is simply a bump in the road we will take a little longer to discover but the hope has to be that Declan is right and that we will be on our way again.
He told www.whufc.com: "We know where we are in the league and that's nearer to the bottom end at the minute, but I am sure the tables will turn, and we'll push ourselves back up the table.
"It's a bump in the road that we need to get over, and we've got to remain positive and we believe we can beat Brentford.
"Every team has a period where results don't go your way, and it's down to me as captain to keep everyone going and keep pushing everyone.
I'll personally always give 100 per cent out on the pitch to make things happen and get results, and so will the other lads as well.
"There is no way we're down and out. There are so many games to go and we're still positive and believe we have got a good team, and we have top players, but we need to stop talking about it and start showing it.
With the players we've got and signings we've made, it's down to us to show our quality at both ends of the pitch."