By Hughie Southon
Honest Declan Rice came as close to identifying a problem within the team's formation than probably at any time so far this season.
Nineteen goals from 23 games is entirely unacceptable from a team which looked unstoppable at times last season and if we are to remain in the  division that has to change fast.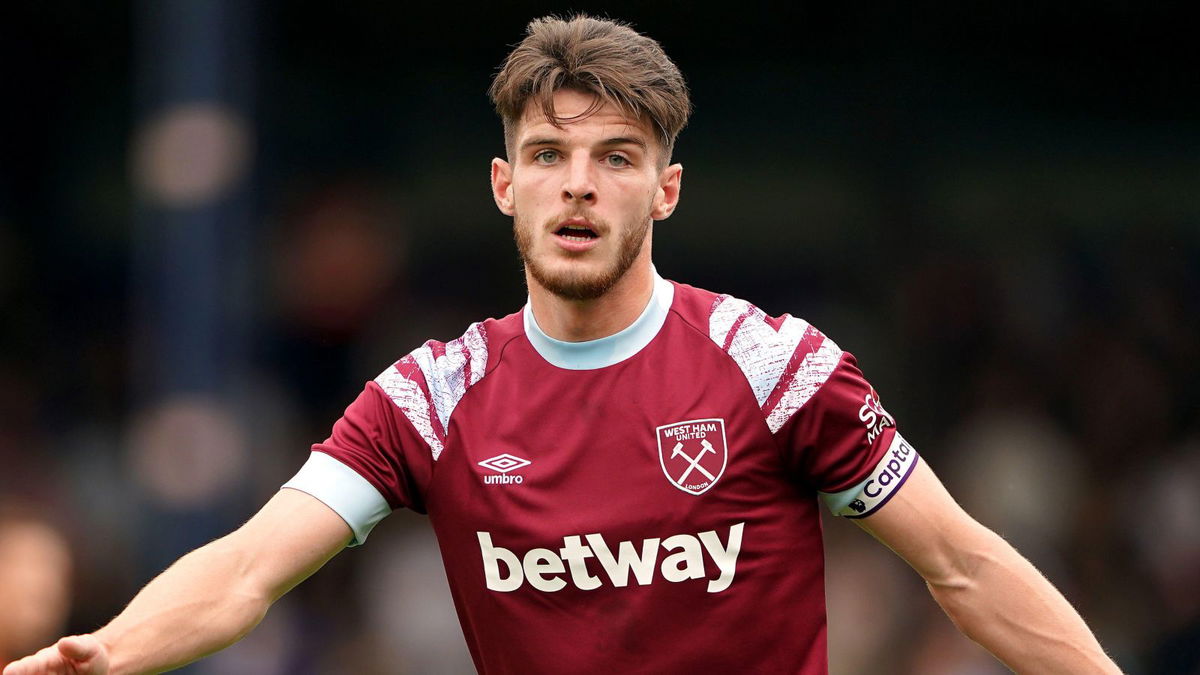 And after today's game the captain suggested that it may well be that our strikers are feeling isolated and there's not enough support for them.
It took things a stage further than the manager had decided to go when simply saying that goals win matches and that's what it is all about.
Declan knows all that but is clearly trying to see the reasons why it's happening admitting that last season it felt as though we would score goals in every game.
"It has been a part of a game where we have struggled," Rice stated to SkySports, referring to the Hammers' record of just 19 goals in 23 league games this season.
"Last year, we felt like every game we would score one or two goals.
Everyone is down and knows the position we are in but it is down to us to stay positive
"We were in the game in the first half and created some really good chances but maybe snatched at a few.
"Maybe, our strikers felt a bit isolated. They didn't have much around them, and not enough support when we got the ball up to them. But it is down to us really, we need to be clinical with our finishing and we haven't been in recent weeks."
Unlike the reverse fixture, where Tomáš Souček stole a share of the spoils at London Stadium in August, there was no way back for Moyes' outfit, who now sit 18th in the table.
And despite falling to a second defeat in 2023, Rice remained adamant the Irons have to focus on themselves, avoid looking at the results of others, and turn their attention to next Saturday's home fixture with Nottingham Forest.
"When you come to Spurs, it is always going to be tough because of the players and quality they have," the dejected skipper stated, "but it is down to us to go on the pitch, put in a performance, try to create chances, score goals, and try to be a threat.
"Everyone is down and knows the position we are in but it is down to us to stay positive because it is only us who can change it.
"Obviously, there are six or seven teams in and around us. I have seen the results, but I am not too worried about how other teams are doing because we are the only ones who can change where we are. I am only bothered about us doing what we can week in and week out and it's a big one now against Forest."