Altona 93 3 Irons 3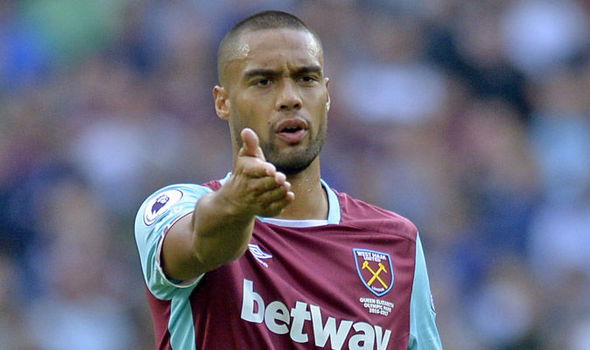 You don't really want to read too much into pre-season matches because a very poor set of results can often be followed by a top start. Any player will tell you that. The opposite is also true!
However, when a Premier League team is undone by a level four German team via a couple of set pieces, have their captain sent off for bad mouthing the ref and end up scrambling their way to a 3-3 draw, it's very hard indeed not to find many positives.
Not even the 75th minute arrival of Javier Hernandez, who promptly saw a typical shot cleared off the line, can take away the sour taste left in the mouth.
The side ended up scrambling their way to a 3-3 draw courtesy of an own goal and demonstrated that the targets set at this stage are a little way off being been achieved.
For the record the goals came from : Brisevac 5, Thiessen 39, Stode 58 for the Germans with the Hammers grabbing theirs via Martinez 6, Ayew 53, Du Preez 72(og).
This is no place to go into depth on the run of play, nor have I any appetite to do so, because frankly – apart from Winston Reid's foul mouthed outburst which saw him sent off on the stroke of half time- the Irons didn't look that interested until they went 3-2 down and had to give it some. I except Marko Arnutovich from those comments – he looked terrific.
But the reality is the Hammers were horrible at the back, lacked invention in midfield and created few chances. Yet here we are one friendly game away from the start of the season at Old Trafford and although we are still two or three key players down there can be no excuses for this performance other than the fear of injuries.
That is understandable but the memory of those lack of chances created and the dreadful defending for those two set piece goals just won't go away. As for Winston – not good enough mate even if the ref was a bit harsh.
Next it's Manchester City on Friday and as things are it's hard to look forward to that one. Here I am on the back foot and the season hasn't started.
Yes, I could be over-reacting but after this game we need something a little bit special in Rejkjavik in three days time if we aren't to spend the next week to ten days in the usual state of high West Ham anxiety.