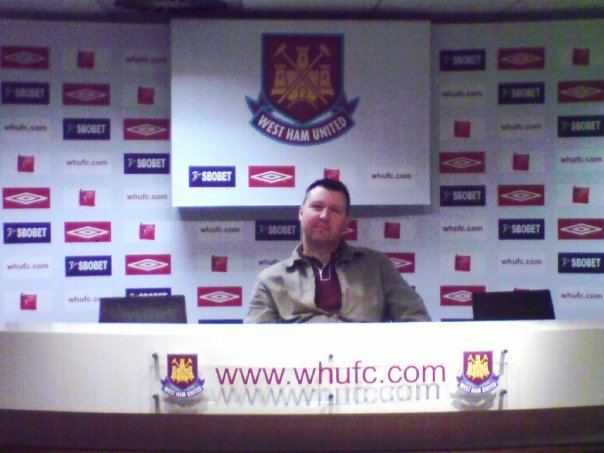 Nigel Kahn carries the undisputed title of 'Mr Controversy' and we always welcome his pieces at Claret andHugh.
Here Nige examines the Newcastle victory and warns that there may be some unsettling signs looming.
Welcome back Nige!
The win against Newcastle was welcome!
The players worked hard, and 'Lady Luck' smiled on them via the goal.
Whilst not being worried when seeing the team sheet I did feel Allardyce's tactics in playing one up front was a step back towards last season
Big Sam has received many plaudits for the way we have played since this season, and key to that is he has played with two up .
I was surprised that against Everton, where he  had the perfect opportunity to revert to his bad old ways, with the injury list as it was, and an away game where a point would have been a good result … but he didn't. Fair play to him I thought, perhaps he's was becoming a changing man.
Yet with a home game and remembering  the great impact Zarate made when arriving as a Goodison sub, surely the Newcastle game was one for him  and Zarate to combine.
Time after time attacking moves broke down or slowed down due to Carroll dropping deep to win headers yet with no one to flick it on to, I just don't get why Sam sent that team out in that way!
Let's not kid ourselves about the victory. The goal was as fortunate as they come and we didn't create much else until the last minutes when the Geordies were pressing for an equaliser in a match where both sides looked fairly even.
Sam has the fans backing at the moment and with another run of games against teams that are there for the taking let's hope he doesn't repeat the Newcastle selection errors or an excellent scenario may erode – starting at the Hawthorns.
Carroll's return hasn't seen us start launching it so far but you can see it creeping back in to our play and we know how fruitless that is as there is no one to capitalise on the flick ons.
Neither Downing, Jarvis, nor Amalfitano are clinical finishers so how they all got to start beats me, particularly as Zarate knows exactly where the goal is. Our play changed at a stroke when he arrived.
I hope it was just an experiment and It won't reappear, but if he continues with just Carroll then Allardyce may just lose some of the fans he regained.
The views expressed in this article are not neccesarily shared by ClaretandHugh