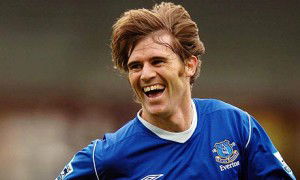 Kevin Kilbane has to return to Upton Park shortly and admits "I am somewhat apprehensive about that prospect."
Kilbane reported Irons  fans to the FA after being told by a friend that a section of Irons had sung an abusive song including the word 'mong' during the match against Spurs.
He revealed that he had attempted to discuss the issue with Hammers fans on Twitter but had eventually logged off after trying in vain "to reason with West Ham followers in particular, who took exception to me singling out their club, rather than trying to understand the reasons why I believed the song was so offensive."
He is reported in the Mail as saying: "I realised pretty quickly that I was fighting a losing battle and stayed away from any further one-to-one interaction. But of course I kept an eye on the ensuing debates – and there were many."
He said: "A lot of the comments aimed at me were startlingly hurtful, abusive, totally unwarranted and, just occasionally, amusing.
"There were also faintly ridiculous arguments on there, and people basically pretending the song was not intended to cause offence."
He claims not to have been surprised by the abuse saying: "You only have to go on Twitter for five minutes to see language and offensive comments which would make even my old Sunderland manager Peter Reid blush.