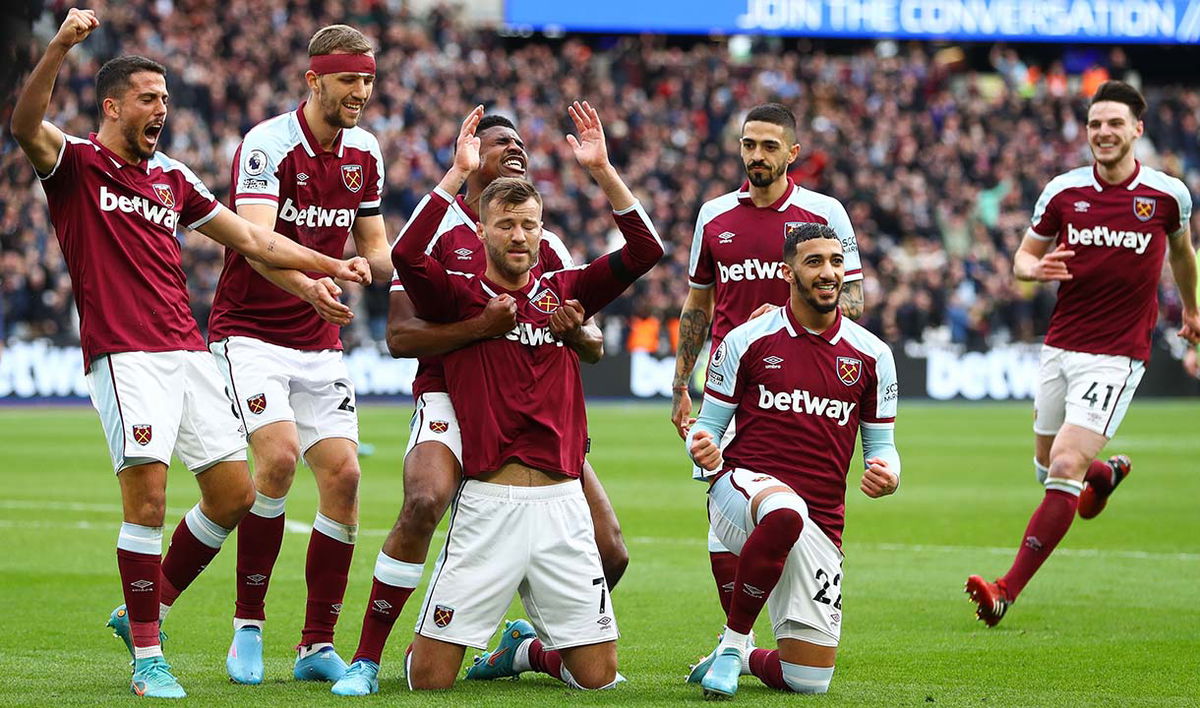 By Hughie Southon
Andriy Yarmolenko has put himself bang in line to play a major part in the second leg of the Europa Cup match against Sevilla on Thursday night.
On what is bound to be one of our most historic nights ever emotions are again set to go beyond boiling point as the Ukraine international looks to play a part in proceedings..
Whether he is involved in the starting line-up probably depends as much as anything else on  Mikey Antonio's involvement following a scan on his thigh.
But he seems certain to be in the squad following his heroics against Villa on Sunday whichj saw him score a quite magnificent goal – possibly the best of his Hammers career.
It will have been an incredible journey for the player who has been to hell and back over the last few weeks when the idea of playing football was probably a total irrelevancy given the situation surrounding his family.
And Lukasz Fabianski has spoken of what he has seen of Yarmo's situation on on the Hammers Rush Green training ground.
He said: "All of us try to be as supportive as we could be, but on the other hand I don't think it is enough really.
"You could clearly see at the training ground that in a way he was a bit different, which is completely understandable. Sometimes you can try to behave to pretend that you're fine but deep down you know it's not fine.
He has been training but I don't think any of us can understand fully what he is going through, what his family is going through, so I think for me it is hard.
I don't think any of us can imagine what he or his country have been through.
"We can all try to support him but it is unimaginable what he has been going through in the last few weeks. He has been very emotional.
"It was, in some ways, that once he was back you knew that something magical was going to happen, and that was very special what happened."