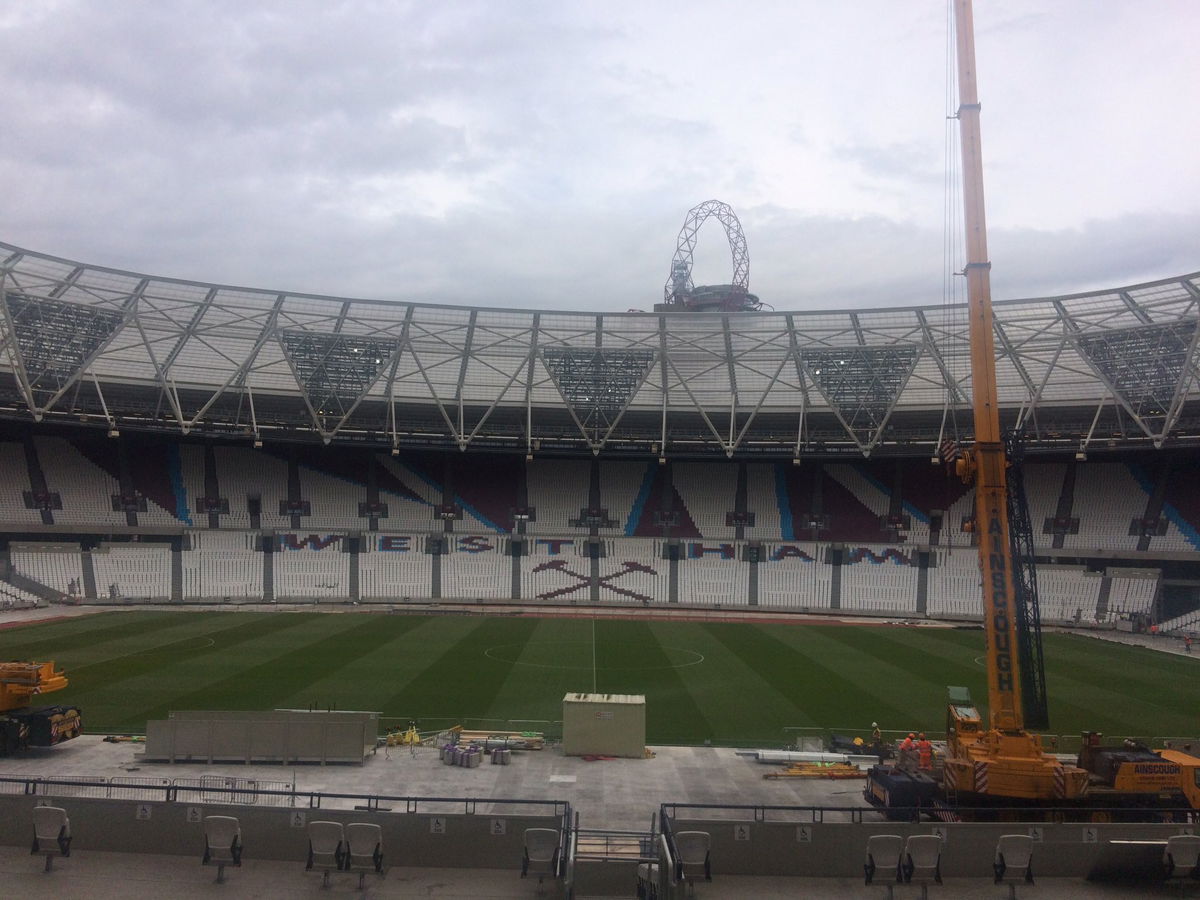 It is now starting to look like a football stadium as a football pitch is marked out for the very first time. At 100m x 64m our former home at the Boleyn Ground had the smallest football pitch in the Premier League.
The new London Stadium pitch is 105m x 68m which makes it five metres longer and four metres wider than the Boleyn Ground, identical to the size of Wembley, The Emirates and Old Trafford.
Stadium owners E20 Stadium LLP  invested around £1 million to install the latest Desso Grassmaster sports pitch surface.
Desso GrassMaster is a mix of artificial and natural grass and is regarded as the top choice for Premier League and Championship football clubs.
The artificial grass fibres are injected 20 centimetres deep, and cover about 5% of the surface. While the grass is growing, the roots intertwine with the artificial fibres. The designers claim this anchors the field to create a solid, even structure with good drainage and 'playing comfort'. West Ham have been using Desso Grassmaster pitches at the Boleyn Ground since 2002.