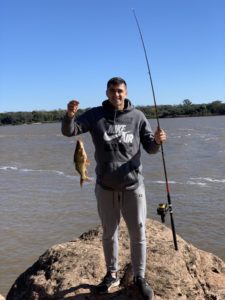 Reports from Spain today suggest that Celta Vigo is in no mood to be told what to do by Maxi Gomez's agent Jonathan Barnet from the Stellar Group.
Spanish Vigo newspaper Faro de Vigo claims there are problems with the Stellar Group explaining Celta Vigo have a very cold relationship with Stellar and are working hard to minimise their influence at the club. Celta 'don't want to enter into dealings' with Stellar, and 'it's not in their plans to favour' the group 'in any way'. The agents are said to want a €3m (£2.7m) commission from Valencia to match what they have been offered by West Ham.
The latest strong-arm tactics have left a sour note in their mouth say sources close to Celta Vigo. West Ham are said to have offered €40m (£36m) on Friday, but Celta 'put the brakes' on their efforts insisting they will not negotiate unless a bid of €50m (£44.5m) is formally submitted.
Meanwhile, Maxi Gomez himself is fishing and camping while on holiday in Uruguay showing maybe money is not his main motivation. The report says he continues to  'show firmness in his personal criteria despite having entrusted his future to that agency'.