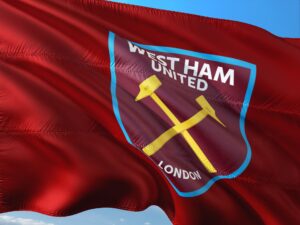 West Ham were the worst offending club as football related arrests hit their highest point in eight years during the 2022-23 season.
A total of 2,198 were made and Irons fans were arrested 95 times followed by Manchester City (76 arrests), Manchester United (72), Leicester (59) and Everton (58).
The extent of the criminality and anti-social behaviour has been listed released by the Home Office .
The figures represent a 59 per cent increase on 2018-19 (1,381 arrests), which was the last full campaign with supporters in stadiums before the Covid-19 pandemic.
The Daily Mail declares that the data paints a depressing picture for the domestic game, with incidents reported at 1,609 of the 3,019 matches played in England and Wales over the course of last season – equating to 53 per cent.
It's all particularly depressing for West Ham who find their fans toppping the worst clubs by a little distance in terns of criminality on the terraces.