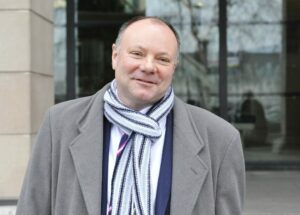 By Hugh Southon
Premier clubs face the most heated and controversial meeting perhaps EVER when a possible relegation model in the event of season curtailment is put before chairmen on Monday.
Sportsmail reports a debate to determine final league positions and the crucial issue of relegation will be held during Monday's meeting of the 20 clubs, although a ballot on the subject will not take place until a follow-up meeting, which will be on May 22 or May 26.
The clubs look certain to accept the Premier League's return-to-training arrangements on Monday, which are expected to go through with little opposition enabling players to resume training the following day. But the relegation discussion is likely to reach boiling point.
The Mail claims Norwich and Aston Villa would be relegated under both scenarios, but if a system which gave a different weighting to how many home and away games each club has left was used, West Ham would go down instead of Bournemouth. Eddie Howe's men would be sent down on goal difference if normal points-per-game is used.
ClaretandHugh says: The threat remains. Whether we like it or not seasonal restart or otherwise the Hammers could have their fate decided by a group of suits on the basis of home ground advantage. How unbelievable given that the whole idea of neutral grounds – favoured by the League – deprives any club of such an advantage. We are no longer living in the real world. Any other system than relegation other than by the normal means – current positions – brings the game into even more disrepute than already exists and whoever were to suffer would have a pretty rock solid legal challenge should they choose to lose it. Fed up with this big time. Maybe the answer from our point of view is to see some games played and ensure that a coup,e of wind are in the bag but this is truly no longer the game we grew up and such a relegation system has to be opposed.