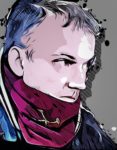 Gonzo hands out his marks
Fabianski:6 Good work to thwart a cross at the end of the first half. Easy day at the office.
Johnson:6 Defensively good but offered little in terms of attacks and crosses.
Dawson:7 Steady defensively and produced the best pass of the game. Timely foul to break up a Brentford counter.
Aguerd:7 Looked like West Ham's best defender again. Very composed, I'm looking forward to seeing him alongside Zouma.
Ogbonna:7 Made an excellent clearance under pressure. Played his part in a good defensive performance which protected Fabianski well. Some decent interceptions as Brentford tried to get a goal back.
Emerson:6 Ineffective and anonymous for large parts of the game. delivered a good cross to supply Soucek. Improved defensive positioning.
Soucek:4 Deployed much further forward but too frequently was the one supplying the crosses from wide rather than getting on the end of them. On the first occasion he did find himself in front of the goal he missed from 4 yards.
Paqueta:6 Should have been awarded a penalty when he skilfully kept the ball in play and was taken down. A wonderful display of skill followed by a terrible pass in the first half summed up his game. He does look to be improving though.
Bowen:5 Struggled to find space and was well marked for much of the first half. Worked hard.
Antonio:4 Looked fit, fast and strong but lack of subtlety and craft in the wet & windy conditions made him easy to defend against. Ultimately he never threatened the Brentford goal.
Benrahma:7 68th min sub for Soucek. First to react to Rice's turnover tackle, drove and the goal and unleashed a swerving shot to score the opener. Supplied a good chance for Bowen.
Fornals: 85th min sub for Antonio
Downes: Replaced Paqueta in the 85th minute.