West Ham are in the most serious trouble  and the fans have reacted big time to the defeat at Spurs today. Here are some random comments from ClaretandHugh followers.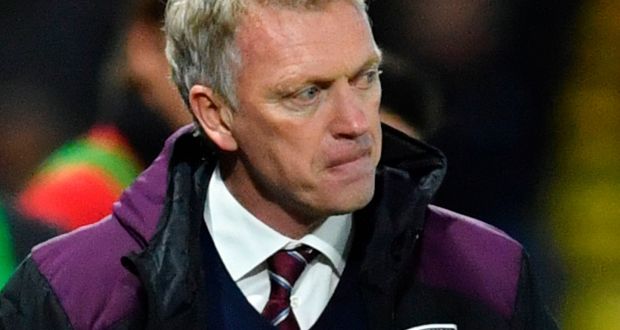 Board, pretty please with sugar on it, beg, beg plead. Get us another Manager and send Mr Moyes as far from the club and it's fans as a one way ticket will take him.
When we've seen WH hit a wall with their performances I've normally always bemoaned the team, either they aren't putting the effort in, or they are just not up to it. This time, it feels and most certainly is in my opinion, a coaching problem.
They (the coaches) need to sit in a room tomorrow and just figure out what they are going to start doing differently as it starts with them. I'm convinced the playing squad is capable, I seriously question whether our coaching team have the same ability to know how to get them to play their best.While they have the meeting, I'll happily spend a couple of hours teaching the lads how to take a corner, as watching them take corners at the moment is driving me nuts!
The obvious way to win a game of football is to score goals, so we start with a back 5 and 3 defensive midfielders, we then go a goal down and do nothing then take a forward off and only bring one forward on who quite clearly has to play in a system which requires 2 up front, what was the point in having 2 strikers on the bench when your chasing the game and not bring them both on. Absolutely shocking tactics
How long more is this ridiculous situation is going to continue. This clown and Warburton out of the door now.
This dinasour is leading us into the championship. He has destroyed the confidence of players and taken all the creativity outbid the team.