Exclusive by Terry Robbins
CandH's new northern correspondent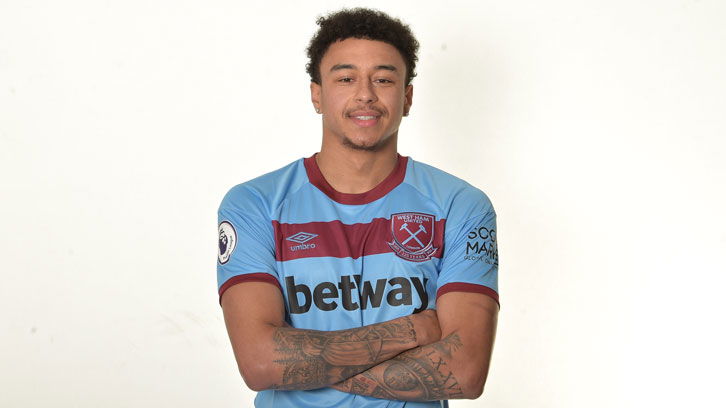 Senior Manchester United sources believe the Irons are firm favourites to sign Jesse Lingard on a permanent basis because David Moyes "knows what makes him tick"
The 28-year-old has 12 months left on his deal this summer at United, who did not agree to the Hammers' request for an option-to-buy, suggesting all cards remain fully on the table at this stage.
We can also reveal Italian giants Roma have recently lodged a note of interest – but it is still Moyes who holds the advantage – due to his close relationship to the Warrington-born midfielder.
Our Old Trafford source told us: "Moyes is the main reason why Lingard has responded so well in recent weeks. 
"There is a mutual respect between the pair and he knows what makes Lingard tick, with the player also in a hurry to enjoy his football again, rather than have his head turned by a club on the continent."
So there can be plenty of room for optimism we can keep him at the London Stadium this summer.
Clearly, it would also serve Manchester United chiefs to ramp up a potential auction on Jesse, who has revived his career in spectacular fashion since we agreed the loan switch back in January.
However, we have some very senior contacts up in Manchester, so we can be absolutely secure in the legitimacy of Roma suddenly being on the scene.
A move to the Eternal City is obviously a draw for many players although, like most Italian clubs these days, they talk a big game and tend to make low-ball offers.
Our United contact added to us: "There has been some interest from two clubs in Italy. Fiorentina asked about a possible loan before West Ham came in – but United wanted to keep him close so they could monitor his progress properly. 
"Roma go-betweens have sounded out what United's plans are for Jesse this summer, although they weren't given much of an inside track on. They have good relations because of previous dealings on Chris Smalling's sale."
United do need to raise cash, however, to inject some fresh blood and the regular word coming out of Manchester is that a bid of around £25m would "make them think."