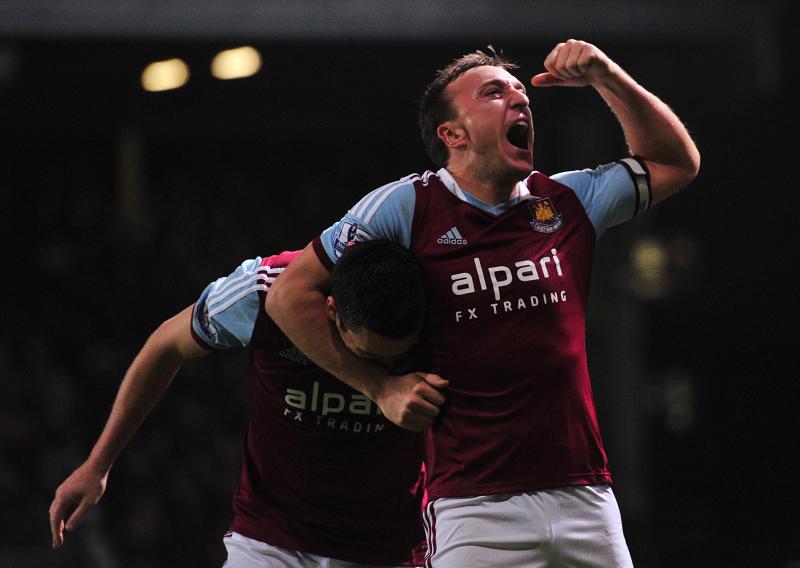 When a footballer says: "It's not about money" a sceptical collective sigh usually goes passes through  the listeners.
When Mark Noble used the same words this morning after signing a new five and half year deal not only did you believe it emotionally but it was impossible to disbelieve him factually.
For Mark, despite his years of loyal service, is some way down the pecking order in the Hammers wage League headed by Andy Carroll on an eye-watering £80k a week.
He is followed by the likes of Alex Song on around £70k, Stewart Downing (£57k) and Kevin Nolan £50k plus.
Nobes, you see, is a throwback – a man who will end his days, or at least the best of them, -a Hammer and in the 21st century when it's usually about money and nothing but money we cherish him.
Many tributes have been paid to the man today but Sam Allardyce put it as well – if not better than anybody – when he said: "He is West Ham born and bred. Somebody who commits to one club like he's done is pretty rare these days."
In signing a new long term deal Nobes has shown that he's not one to sit trying to screw the last few bob out of the club.
West Ham is his world and he's just thrilled the club are ready to do the right thing by him in days when for most it's all about the dough.
Mark Noble is a breath of fresh air – we value and respect him!