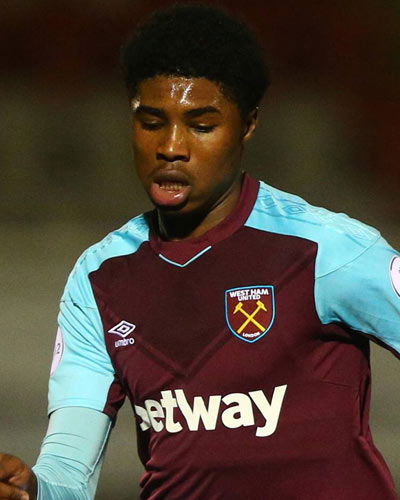 Aaron Cresswell may have cause to worry given the situation surrounding the first two pre-season games when he has been forced to play second fiddle to 19 year old Ben Johnson.
The left back position has been a worry for too long but with Arthur Masuaku still on holiday and the boss choosing to play a teenager playing out of position rather than Cresswell may provide a big clue to the manager's thinking.
Cresswell didn't get a second of action in the game against Altach when Sam Byram eventually replaced Johnson after 68 minutes.
And yesterday against City he managed 28 minutes of action when coming on for the impressive Johnson with no suggestion that he had been injured.
The youngster has caught the eye in both appearances, defending solidly and filling Pellegrini's preferred criteria of getting forward whenever possible.
That he has adjusted to the left sided role is also a sign of his maturity and it should be remembered that he did absolutely nothing wrong in the role when appearing against Man City at the Etihad last season.
Masuaku is far more of a Pellegrini-type player with his strength being his ability to get forward at pace so is likely to be involved in preference to Cresswell.
Johnson meanwhile looks as though he is being slowly weaned into the first team squad on a regular basis and  with the manager ready to gamble on young players one wonders whether Creswell's long term future may be in doubt!
Meanwhile it may have been significant that Josh Cullen was the only  outfield player to miss out on minutes agajnst City yesterday.