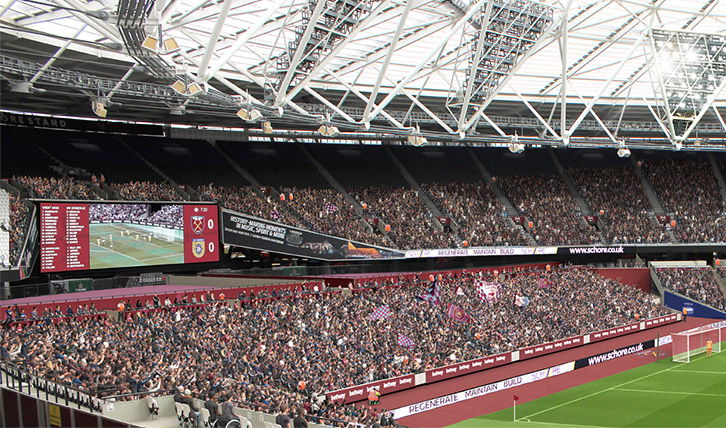 With the cancellation of Major League Baseball, Athletics and the imminent postponement of the Green day concert there is no requirement to move the seats this summer at the London Stadium saving taxpayers over £6m.
Last Sunday the Government gave a green light for construction projects to return if social distancing can be observed which would allow the installation of the new squared-off lower stands bringing some supporters closer to the pitch.
West Ham Vice-Chairman Karren Brady said on Twitter in late April "Two stands bringing supporters closer to the pitch, squaring off the curves behind the goals have already been made & are ready to install,  was planning to be done this summer, just have to wait until games recommence to ensure there is enough time between seasons to do it"
A London Stadium spokesperson speaking exclusively to Claret and Hugh yesterday said:  "We are excited by the prospect of the new stands improving London Stadium as a venue for football and other pitch-based sports. We continue to review the right time to install the stands, taking into account in potential Premier League matches and Covid19 regulations."
The stadium owners are waiting on the Premier League final decision to finish this season before they set timescales to install the new stands.