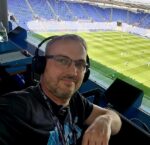 By Gonzo
Like many others, I made may way to the not so sunny south coast to watch West Ham's capitulation against Brighton on Saturday.
I'll not bore you with additional accounts of how poor the team were, suffice to say it was an insipid performance bereft of skill and desire. In short, you've probably heard it all already.
However there was one part of the proceedings which may have escaped the newspaper columns and TV highlights.
David Moyes came under serious vocal pressure from the West Ham fans for the first time. We've heard booing before yesterday of course, and the Amex Stadium was not the first time we've sung Said Benrahma's name when he's been withdrawn.
The Benrahma song on this occasion was not so much sung in support of the player, it was more of a protest howl barked at the manager over a flawed substitution and lack of ambition.
As the game progressed and the West Ham team regressed, Brighton continued to deconstruct David Moyes tactical plan. It was clear that the Hammers manager was completely out of his depth and unable to fathom how to counter the Seagulls game-plan.
The crowd began to sing again, but this time to a different tune. A chorus of, 'you don't know what you're doing' rang out and Moyes was visibly stung. He rose from his seat on the bench, faced the traveling West Ham fans and strode purposefully towards us. It was just a few paces but it was enough for him to demonstrate his displeasure.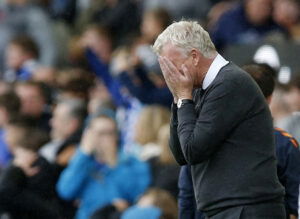 He stood there for a moment and stared at the crowd. It was clear he wasn't watching the game because during the second half the West Ham fans were behind Brighton's goal.
The opposition were peppering Areola's goalmouth at the other end of the stadium, but there stood David Moyes, defiantly staring in the other direction towards the irked Irons fans.
The manager alluded to it in his press conference when he vaguely spoke of good fans supporting their teams during bad times. I'm not entirely sure where he goes from here, but the dugout might seem a very lonely place at The London Stadium if we go a goal down to Aston Villa.