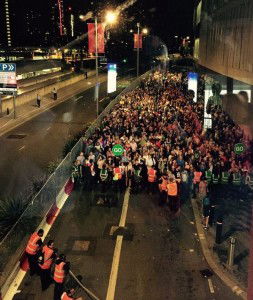 Many of the 38,000 spectators at the Muller Anniversary Games last night suffered a long journey home after the athletics event finished. One can only wonder what it will be like for a 60,000 crowd.
Journalist Ian Ridley took to twitter posting this picture and saying  "Stratford station 1 hour after athletics finished tonight. Good luck West Ham fans"
Sun sports writer Vikki Orfice added "Chaos at Stratford station more than an hour after #AnniversaryGames plus bouncers stopping you going into Westfield" later adding her own photo saying "Scenes at Stratford station 75 mins after end of Anniversary Games plus bouncers stopping you going into Westfield'
Others on social media also vented their frustration.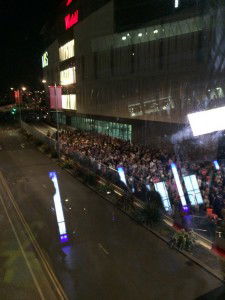 Hannah Simmons said  "Getting to Stratford station from the Olympic Stadium is a nightmare. God knows what it will be like when there's football on"
Colin Hewson added  "Huge slow moving crowd trying to get to Stratford station after Anniversary Games"
West Ham season ticket holder Adam Jackson said:"The queue to get into Stratford train station already long after the Olympic stadium. This won't be fun in the winter."
However, Stratford station suffered a fire alarm before the finish of the Athletics event on Friday and this may have had a knock on effect on this occasion. Time will tell whether they have got the crowd management plans right.