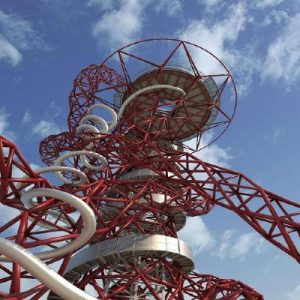 The London Stadium has been valued at just £1.5m by stadium owners London Legacy Development Corporation in a report due to be presented to the LLDC Audit Committee tomorrow.  The Arcelor Mittal Orbit with its slide is valued five times as much at £7.7m.
The Queen Elizabeth Park has been valued at £195m and even the multi-storey car park owned by the Corporation is valued more the stadium at £4.2m.
The cost of building the Olympic Stadium in time for the 2012 Games then converting it so it can be used for football and concerts has already reached more than £753 million and is still rising.
Also revealed in the draft financial accounts for E20 Stadium LLP and LLDC is that revenue for the London Stadium for the year up to 31 March 2017 is recorded as £6.588m against cost of sales £10.614m  The operating loss is listed at an incredible £205.206m with a total comprehensive loss recorded as an eye-watering £268.245m.
They explain that £200m of the losses relate to liabilities for onerous contract provisions that have with West Ham United and UK Athletics with a further £62.3m loss relating to impairment which is the reducing value of an asset you own, namely the Stadium.