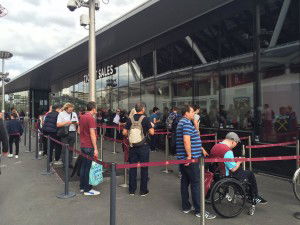 West Ham season ticket holders could be put into a ballot if a reduced capacity is enforced on the Premier League in September when nest season starts. Spurs have already written to their season ticket holders on what renewal would look like for the rival London clubs.
Spurs say there will be a ballot for matches on reduced capacity games,  all season tickets will be sent electronically on mobile phones.
Season ticket holders are due to pay a 20% non-refundable deposit by Monday 7th August. The renewal window opened yesterday on Monday 13th July.
All tickets are non-transferable with potential checks with photo ID to adhere to strict track and trace regulations
Spurs season ticket priority points will be frozen while pandemic restrictions remain in place.
Last weekend West Ham Vice-Chairman Karren Brady said she hoped to have supporters back in September but many are doubtful we can achieve full capacity by then.
It will be interesting to see whether other Premier League clubs including West Ham follow Spurs lead.