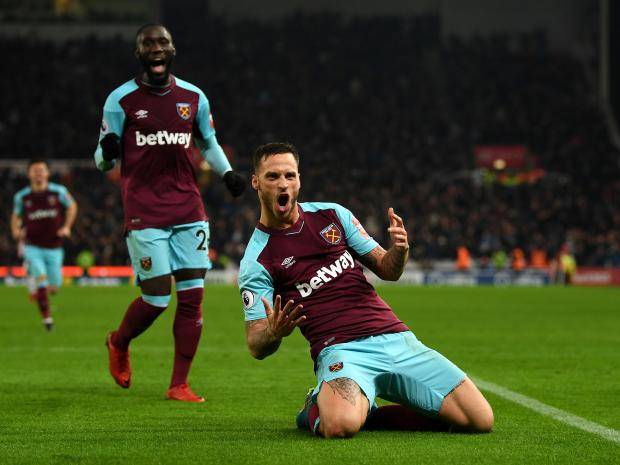 Alan Shearer has been responsible for a couple of devastating attacks on the Hammers during his Match of the Day gigs this season.
But the team – and a couple of performances in particular – forced him into a change of heart this week following the victory over Everton.
In fact it saw him include Arnie and Yarmo in his team of the week so impressed was he with a performance of desire, courage and skill in the face of a dreadful four game start.
Shearer said: "It was a real centre-forward's performance [from Arnautovic]. He scored a very good goal and provided an assist when his team needed it most. Led the line with such authority."
In naming his team of the week, Shearer reminded readers that he tipped Yarmolenko as one to watch at the start of the season and was surprised that he hadn't started until now.
Alan Shearer's Team of the Week: David de Gea (Manchester United), Matt Doherty (Wolverhampton Wanderers), Virgil van Dijk (Liverpool), Aymeric Laporte (Manchester City), Andrew Robertson (Liverpool), Andriy Yarmolenko (West Ham United), James Milner (Liverpool), Fernandinho (Manchester City), Ryan Fraser (AFC Bournemouth), Eden Hazard (Chelsea), Marko Arnautovic (West Ham United)