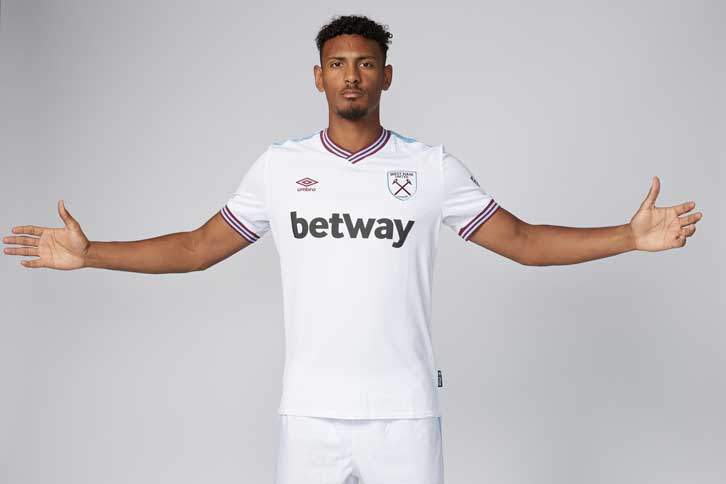 The Times today has reported that FIFA has demanded that West Ham pay Frankfurt after the players' status committee ruled.
The report says: "Fifa has ordered West Ham United to pay Eintracht Frankfurt £5.2 million after a dispute between the two clubs over money owed from the transfer of the striker Sébastien Haller. The latest instalment for the London club's record £45 million signing was due on May 15 but was not paid, leading the German club to report the matter to football's world governing body.
It is understood that Fifa's Players' Status Committee has ruled on the dispute in Eintracht's favour and has ordered West Ham to make the payment for the striker, who has scored nine goals in 36 games since joining in July last year.
Sources close to West Ham said the delayed payment was not related to any cashflow problem caused by the coronavirus crisis but was connected to a contractual issue with Eintracht. West Ham should escape any sanction from Fifa if they pay the outstanding amount promptly and do not delay any further payments.
The club are in the process of making the payment.
Fifa's rules state that "clubs are required to comply with their financial obligations towards players and other clubs as per the terms stipulated in the contracts signed with their professional players and in the transfer agreements".
Any club found to have delayed a due payment for more than 30 days without an agreement "may be sanctioned".
The range of sanctions can vary from a warning or reprimand and a fine up to, for repeat offences, a transfer ban."
Club insiders insist that the latest Times report is no different from an article published by the Daily Telegraph 10 days ago and say nothing has changed since then.
It is thought that FIFA are yet to formalise the findings of their committee and West Ham has yet to pay the German club following a contractual dispute.
The club believes the matter will soon be settled  and no sanction will be incurred by the Hammers.