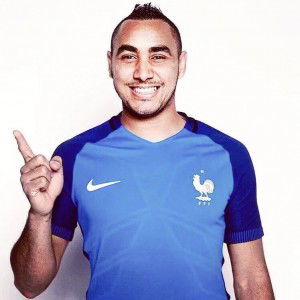 Dimitri Payet is now firmly odds on favourite to stay at West Ham with odds of 1/6 with bookies Sky Bet that he will remain a Hammer.
Real Madrid odds of signing him have drifted out to 10/1 while PSG are now 14/1 outsiders. AC Milan, Arsenal, Man City, Bayern Munich, Juventus, Barcelona, Liverpool and Chelsea are now all 16/1.
At one point during the Euro 2016 you would be forgiven that Payet had already left West Ham in some newspaper reports and that it was a forgone conclusion he would leave West Ham.
During the tournament PSG were once favourites at 3/1, then Chelsea became favourites at 7/2 for a while before Real Madrid became favourites at 8/1 which has since drifted out to an unlikely move at 10/1.
Dimitri Payet was the best player at  Euro 2016 according to Uefa's player barometer. Payet scored three goals during France's run to final. A statement on Uefa's official website read: "Dimitri Payet ended Uefa Euro 2016 where he started it, on top of the Player Barometer ahead of Antoine Griezmann and Gareth Bale, while Rui Patrício overtook Manuel Neuer as top goalkeeper."