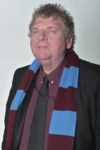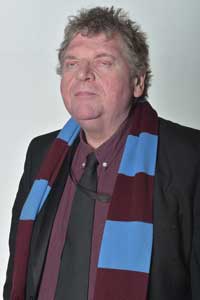 Blind Hammer asks if our Manager has the necessary skill set.
Few managers have such an illustrious track record as ours. He was recruited with the largest ever pay for a West Ham Manager and given unparalleled control of the club from top to bottom.
David Sullivan in particular made it known that he was taking a back seat in order to free up control for Pellegrini. In successive seasons the Board have smashed West Ham's transfer record to recruit the players identified by the Manager and Football Directors as their top picks.
Apart from a sulky Marco the Board have also placed no pressure on Pellegrini to release players to generate funds. Pellegrini has himself identified his level of control as an important factor in his joining West Ham though his reported £10 million salary is presumably equally important.
Spin about West Ham being a "big club" and the "best ever squad" lies now firmly in the mud.
What is most worrying though is Pellegrini's bewilderment at the reason for his team's woeful under-performance.
Well as a blind supporter with no vision at all even I may be able to offer some insight. Roberto looks an increasing liability in goal and an inadequate squad backup. Sadly Zabeleta no longer has the pace to play at the highest level. Our defence is brittle and poorly organised. There appears to be a coaching deficit . It is heart in the mouth time every time we concede a set piece.
Our midfield is ponderous, lack pace, and is often over elaborate in constructing attacks. We appear to run out of ideas as we approach the penalty area with few taking responsibility. We appear to rely on some individual "magic" from star players rather than any coach attacking strategy.
All this means that Haller is left isolated, rarely receiving an early ball to compete for and most often outnumbered by a defence given ample time by our ponderous midfield to organised and mark up. This lack of ideas seems again a coaching deficit.
Pellegrini is paid big bucks to offer insight and coach tactics and solutions which deliver results in a highly competitive league. Bewilderment is not what a leader paid £10 million a year should deliver or offer up for the media.
Unlike as at previous clubs Pellegrini cannot rely on a massive player investment to help him deliver results. Whether we like it or not our team are currently exhibiting all the characteristics of a team destined not for flowing football but a relegation dog fight.
Pellegrini, starting against Burnley, needs to buck up his coaching insights massively to show he is up for the relegation fight which probably awaits us.
COYI