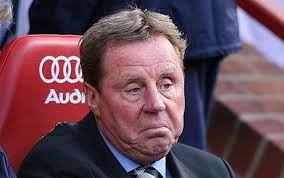 Former West Ham player and manager Harry Redknapp feels West Ham fans may be misdirecting their anger to West Ham owners David Gold and David Sullivan.
Harry told Talksport listeners "West Ham fans have got their opinions, but I can only say they looked after my pal Bobby Moore.
"He loved David Sullivan and David Gold when he was around he worked for them and they were good to him and anyone who was good to Bobby is good by me. I hope they turn things around, West Ham, and at the moment they are showing a lot of faith in the manager but he needs some results quickly, Pellegrini.
"They have built a new training ground I don't know why they keep turning on them.
"Normally they turn on the manager but the fans seem to be getting the hump more with the owners rather than the manager which I find strange.
"The owners have backed the manager, they've spent money – maybe they've got to look at who is bringing the players in who are not good enough."