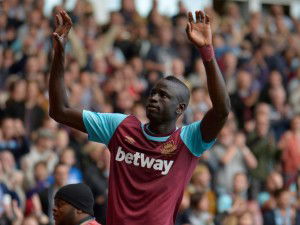 Cheik Kouyate battled through yesterday' s game against Swansea City after suffering a bout of sickness in the team hotel on Friday night.
The midfielder may have been hit by the same bug which saw Marko Arnautovic miss the game despite silly internet and social media messages that he had been omitted following a row with Slaven Bilic.
A reckless story that the pair had nearly come to blows after Arnie had been told he had been dropped for Andre Ayew can be entirely disregarded as the product of somebody's over fertile imagination.
Both Kouyate and the winger were hit by some sort of bug which hit the £24 mllion signing who although feeling unwell through the night apparently chose to take his place in the team.
The two week break for the international break will help to ensure that should the 'bug' be anything contagious it will not be passed on around the squad.