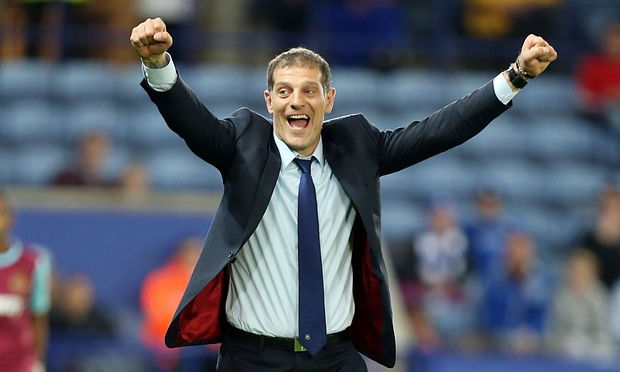 Slaven Bilic readily admits this has been one of the toughest of his managerial career.
And he has spoken about the pretence involved when at home as he tried to come to terms with an utterly disastrous early season which put him under enormous pressure for his job.
He said: "You pretend at home that you are OK because you don't want it to affect your family but inside of course you are hurting. This is not the kind of job that you can leave in your office and go home."
Recapping on the shocking start brings back the full horror story:
On crashing out of Europa League qualifying to Romanian side Astra Giurgiu for the second successive year.
On an injury ravaged start to the season and losing five of their opening six matches
On violent clashes during the Chelsea EFL game and a general discontent with the  new stadium
On a 4-1 defeat at Manchester United put the club out of the EFL Cup in November,  a 5-1 humiliation at home to Arsenal four days and a collapse towards the relegation zone
Oh, and a 5-0 FA Cup demolition, again at home, by Manchester City in January plus Dimitri Payet going on strike.
Bilic, however, claims a tough campaign has left him strengthened as a boss.
He said:  "Of course I wasn't enjoying the defeats but sometimes you have to sacrifice something to get something.
"The experience is priceless. They say that what doesn't kill you makes you stronger.
"It's great because now I can see it as a great experience. For me personally, for the players, and for the club.
"When you go home a part of you is affected by what happened during the day, with your bosses or colleagues or some fans who said something on social media.
"In football it is not only the players or the manager who are getting the criticism, now the media gets it as well.
"Every one of you is very reachable from every fan around the world. I'm sure that you can say 'I am not bothered' but it affects your mood, your private mood.
"On a bigger scale of course it affects ours. And that is a good thing because if it was not affecting me or other managers then we would lose our determination and spirit for our job."