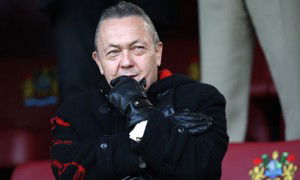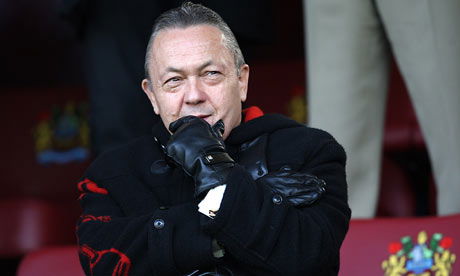 By Hugh Southon
ClaretandHugh Editor
West Ham's co chairman David Sullivan has exclusively revealed to ClaretandHugh that fan protests provoked the inquest into Sam Allardyce's position at Upton Park.
Having survived the lengthy quizzing into his future, Sullivan has made it clear that it was the fans reaction which was closest to his heart when considering Allardyce's continuing role as team boss.
Speaking to me immediately after the announcement that the 59 year old manager was staying Sullivan – in a question and answer session – made his position clear.
I asked: "It's widely believed it was fan protests that were at the bottom of the board's thinking when considering Sam's position – was that the case?"
The co-chairman responded: "In fact it was the most important thing. That's why we looked for assurances from the manager and the addition of a striking coach."
I then asked: "How are season tickets selling – how worried are you about a fan lashback both generally and at the box office from this decision?"
He responded: "They are roughly level with last year, and we have a large list of people waiting for the best seats if any long standing season ticket holders do not renew.
"I think supporters realise they need to renew or they'll go to the bottom of the list to get tickets at the Olympic stadium.
"That said and done, we do not want to lose a single season ticket holder and we hope they think long and hard if they are thinking of not renewing."