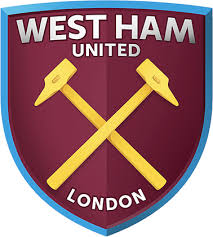 Take a look at Saturday's match in total isolation to everything else going on at the bottom of the table and it looks one of those MUST WIN games.
In reality of course it's not and although I expect us to win it's my view that a draw would be a  reasonable outcome at this stage of the game relegation battle.
I am an eternal optimist in all circumstances of many years- it comes with being an Iron…as sometimes it's all we have left.
If we look at our remaining fixtures without even casting a glance in the direction of Southampton, Stoke and Huddersfield ( I believe Palace are okay) things look a lot more tense than they may turn out to be.
So let's take one more look always remembering a major issue – that doubles over teams, which is what Saints require at the London Stadium on Saturday – very rarely occur, particularly among teams stuck around the nether regions of the league.
Here's the fixtures remaining for Stoke, Saints, ourselves and the other club who I believe are well and truly caught up in this scrap – Huddersfield.
STOKE: Arsenal (a) Spurs (h) Hammers (a) Burnley (h), Liverpool (a), Palace (h), Swansea (a) CandH maximum points tally: 3 Final points tally 30.
SAINTS: Hammers (a) Arsenal (a) Chelsea (h), Leicester (a) Bournemouth (h), Everton (a)  Manchester City (h) Maximum points tally 3 Final points tally 31
WEST HAM: Saints (h), Chelsea (a), Stoke (h), Arsenal (a) Man City (h) Leicester (a) Everton (h) Maximum points tally 7 Final points tally 37
HUDDERSFIELD: Newcastle (a), Brighton (a) Watford (h) Chelsea (a) Everton (h), Man City (a) Arsenal (h) Maximum points tally 7 Final points tally 38
As for Saturday I reckon a 2-0 win is on the cards with goals from Antonio (2)