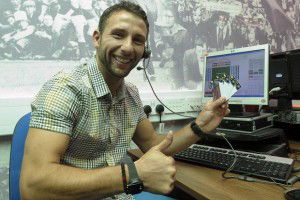 With Friday's 5pm deadline of £75 season ticket deposits fast approaching many season ticket holders will be taking to the West Ham Ticket office hotline over the next few days.
The West Ham 0871 529 1966 number is regarded as a premium rate number with West Ham sharing revenue with a telecoms provider based on the length of time you remain on the phone.
While the pricing starts at 10 pence per minute from a BT land line it can cost as much as 41p per minute from a mobile phone and 0871 numbers are never included as part of your monthly call package.
This has left some Hammers fan facing an unexpected bill of more than £4 for each 10 minute call to the Ticket office at the end of the month. In 2013 the Government outlawed companies using these premium rate numbers for post sales, customer services or complaints but West Ham have stuck firm in their continued use of these numbers and claims a loop hole that they are used for sales transactions only.
While many ticket transactions can be now be done online through the website there remains certain processes that can only be achieved by ringing the premium rate number. For example if you want to use any Epurse credits to pay for a ticket or the £75 deposit you need to call the premium rate number to achieve this.
Claret and Hugh calls on West Ham to stop ripping off their season ticket holders and loyal customers by charging up to 41p to buy tickets and instead change their number to a London geographical number which would be free to call in most people's monthly mobile call allowance.
From the 1st July Ofcom is forcing companies such as West Ham to clearly advertise the cost of these calls and the service charge West Ham will make from it's customers calling them.