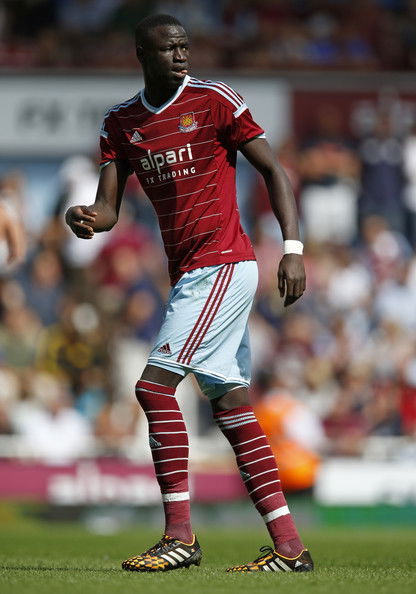 CheikKouyaté  joined the Irons because he couldn't turn down the the cash on offer!
Talking to www.africanfootball.com he said: "Valencia and West Ham offered me wages I never had seen before. I could have bought a house for my parents with that money.
"On vacation I got a call from Sam Allardyce, who was on holiday in Spain. He wanted to see me two days later in London. When I told that to my dad, it was the first the time I saw him cry.
"Two days later I underwent my medical and signed a contract. Ten days later I had an appointment with the manager.
Kouyate says he had to work hard to adapt to English football, but players such as Mark Noble and Kevin Nolan contributed positively in the beginning of his career at West Ham.
"I got a lot of knocks in the beginning; in training and matches, experiencing the English style of play. Players like Mark Noble and Kevin Nolan were very friendly, they spoke very slowly so that I could understand them, and if it didn't work out they called Guy (Demel) or Momo (Mohamed Diamé) to translate, that helped," he said.
"I knew that they were having a lot of trouble every year to stay in the Premier League. Now the club has players who play the short passes and don't use the long balls. The club will use a new stadium in 2016/2017, I think that we will reach the top four in two years.
He added: "I like challenges, when I arrived here, I told Sam Allardyce: 'Coach, you won't regret it.'
He replied: "I hope so."