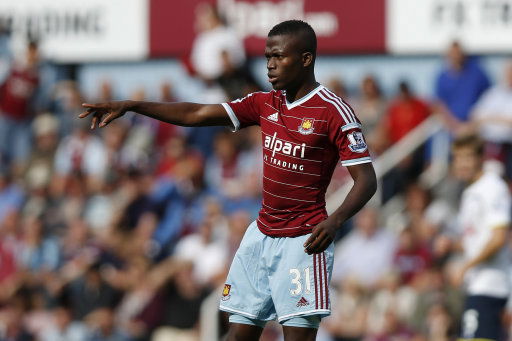 The next few days may show us precisely how Slaven Blic deals with confrontation!
We've had a taste of it via Morgan Amalfitino who, having crossed swords with the boss, found himself down the road faster than you can pronounce his surname.
Since then it's been all sweetness and light until Enner Valencia lost it when subbed towards the end of the Villa match immediately after he'd played a major part in Chiek Kouyate's second goal.
The timing of his demonstration was somewhat counter productive with Emenike having arrived and with Carroll and Sakho on their way back.
Sensibly substituted, the Ecuadorian international Valencia was one unhappy bunny and threw his hands in the air whilst shaking his head at the management team in the dug out.
He swerved the manager's outstretched hand, stropped his way towards his seat on the bench and ignored the manager as he tried to call after him to shake his hand properly before throwing his gloves to the floor in a prolonged sulk.
Some will say it was a display of passion for the team… I'd say it was entirely stupid. I don't actually think Slaven Bilic is a man with whom you want to pick a fight – as was shown the minute he walked into the place.
Interestingly, Valencia wasn't mentioned as the manager discussed his striking options for the weekend at his press conference with him claiming he was looking at Emenike and Carroll was likely to be involved.
Maybe there was no need to mention EV – perhaps he will start regardless but and then on the other hand…..!
I have the feeling Mr Valencia may regret his childish show of pique.