West Ham have one of the cheapest replica shirts in the Premier League!
Football.London reports that the Hammers' new kit for the 2022/23 season is one of the more affordable options of the 20 home shirts available.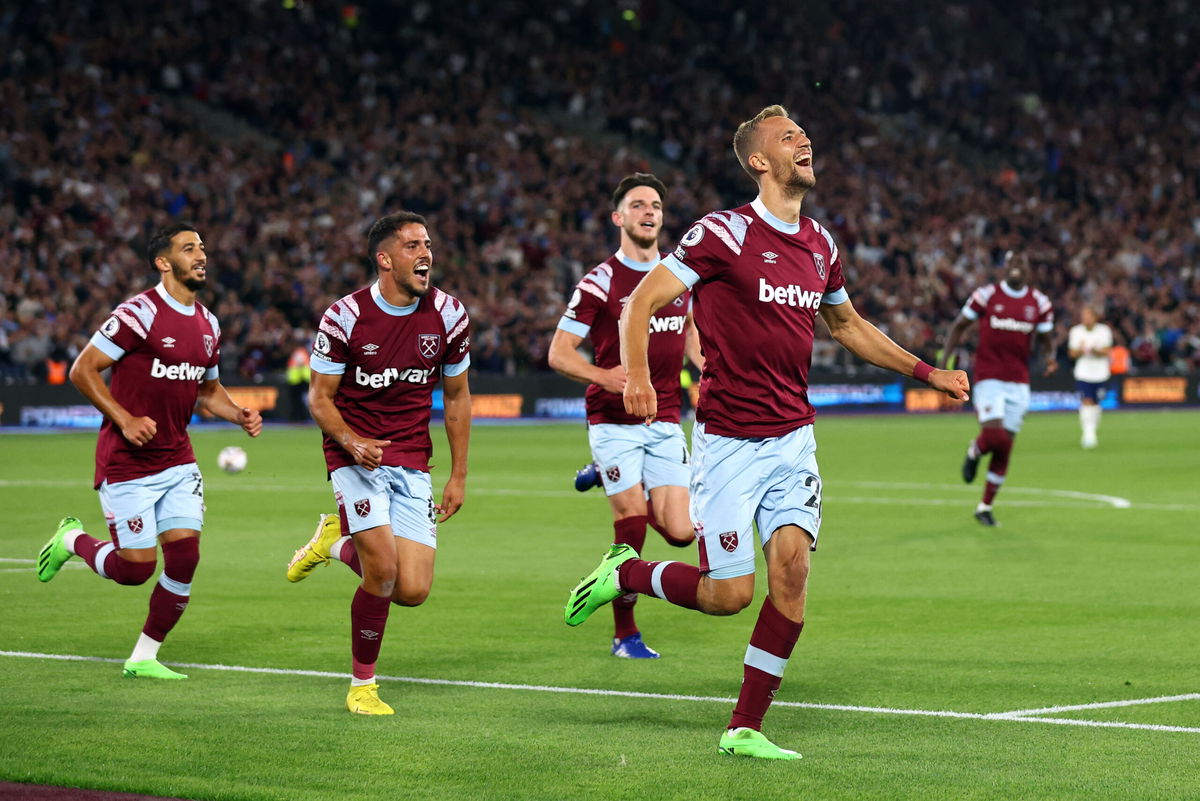 Spurs have the most expensive home kit in the league, as an adult Tottenham shirt will set their fans back £75. Chelsea's kit is £74.95, while Arsenal, Fulham, Manchester United and Manchester City have shirts that cost £70.
West Ham's kit is £65, by comparison, which is the same price as Aston Villa, Leeds, and Newcastle.
There are six kits that cost less than £60: Nottingham Forest, Bournemouth, Brighton, Crystal Palace, Southampton and Wolves.
Brentford didn't release a new kit this season and have cut their price too, as theirs is £49.
List of replica kit prices
Tottenham Hotspur: £75.00
Chelsea: £74.95
Arsenal: £70.00
Fulham: £70.00
Manchester City: £70.00
Manchester United: £70.00
Liverpool: £69.95
Aston Villa: £65.00
Leeds United: £65.00
Newcastle United: £65.00
West Ham United: £65.00
Leicester City: £63.00
Everton: £60.00
Nottingham Forest: £59.50
Bournemouth: £55.00
Brighton & Hove Albion: £55.00
Crystal Palace: £55.00
Southampton: £55.00
Wolves: £55.00