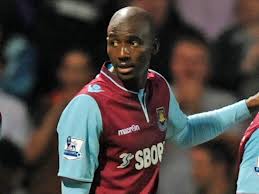 It's seriously hard not to feel some sympathy for Alou Diarra who has today made his position with West Ham United very clear indeed.
A year on from his fall-out with manager Sam Allardyce little appears to have changed.
Last January, you will recall, he was shipped out to Rennes after making his view of the boss clear when declaring: " I am positively at breaking point.
At all the clubs where I've been, I've always had a discussion with the coach, so I know what he expected of me, how the team plays, my positioning.
'But since my arrival at West Ham I never spoke with the manager. Every day is "Hello, goodbye". There is no dialogue, no explanation.'
Allardyce responded by saying Diarra just had to speak to him. Clearly they did and the 44-cap France international headed off!
Now it seems we have a re-run with the gifted defender France international again making his anger pretty clear.
He said: "I need a real challenge. A departure in January is very possible.
"Some found it hard to believe [when I returned so quickly from injury]. But my situation has not changed much.
"I'm not fooled. I realised it did not matter about me. I'm confined to the bench again."
There's an obvious moral to this story – and not it seems to me a pleasant one: "Don't fall out with Sam Allardyce!
James Tomkins allegedly did that when clearing off to play for Team GB in the Olympic and appeared to have a hell of a job forcing his way back into the team.
Diarra might have been a very good player for west Ham United but I don't think it very likely we'll find out now!