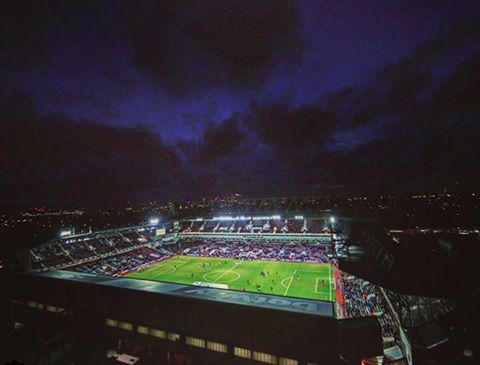 West Ham were criticised over the weekend for a not taking a bigger allocation to Anfield.
Some West Ham fans together rival fans poked fun at the Hammers, suggesting we should have at least matched Exeter City's mid-week FA cup trip of 6,000 fans.
The club took an initial allocation of 3,000 tickets for the Liverpool tie with an option to further increase that to 4,700 or 6,000. On the deadline to make the decision to increase the allocation the ticket office had only sold 1,650 so decided against further tickets for commercial reasons. (They would have to pay for what they didn't sell).
The club say they factored in lack of early demand, fewer Virgin trains back  to London and lack of money in January after Christmas for many families.
In contrast, for Exeter fans, it was a once in a lifetime opportunity to go to Anfield while we are lucky enough to get the chance again in the next twelve months and every year after that unless Liverpool are relegated.
Whether the club got the allocation wrong or not is irrelerent now as the West Ham 3,000 away fans who did go did us proud and were magnificent yesterday out-singing the 41,000 Liverpool home fans for the majority of the game which be could be heard clearly on the BT Sport coverage.
Now it is the turn of Liverpool to show their support for their team, under FA Cup rules Liverpool are entitled for up to 15% of the stadium capacity meaning an allocation of up to 5,250 in theory.
I know it is a mid-week game but let's be honest there are thousands of Liverpool fans in London. Every time I have gone to Anfield on the train for a West Ham match there are always as many Liverpool fans on the train as West Ham fans.
The club will likely offer Liverpool an initial standard away allocation of 3,000 with an options to either take the whole of the Sir Trevor Brooking  lower stand which holds 4,000 seats or the whole of the Sir Trevor Brooking stand which holds 5,900.