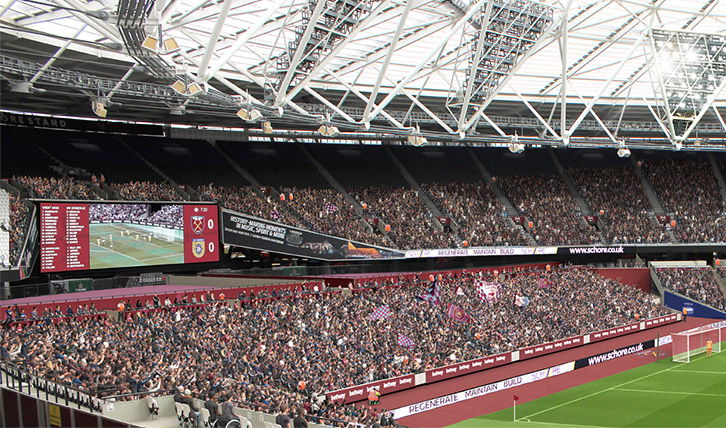 Mark Noble may be a great captain who inspired the Hammers to the 1-0 win over Spurs at the weekend but he is not in the know when it comes to London Stadium improvements.
On Friday in his London Standard column, he said "The new claret-and-blue pitch surround made a big difference and was even better than I thought it would be. There is still more to do and the plan is to bring some seats closer to the pitch next season"
As we revealed at the end of March the plan to move supporters closer to the pitch at the London Stadium will have to wait for now and we can confirm nothing has changed since then.
There is zero chance that Sir Trevor Brooking and Bobby Moore stands will be reconfigured this summer in time for next season.
In February West Ham and London Stadium 185 released a joint statement saying they were exploring some changes which they claim will improve the seating and experience of supporters in Sir Trevor Brooking and Bobby Moore Stands by bringing fans closer to the action.
They revealed that the concept, which had initially been presented to a meeting of West Ham United's Official Supporters' Board, will bring the vast majority of fans in the lower tiers of both stands closer to the pitch, many by more than four metres, with the stand being squared-off in line and a more traditional football stadium configuration behind the goals.
Claret and Hugh understand the plans and visuals by stadium owners E20 remain very much a concept and no firm architectural plans have created and no contracts have been awarded to date. The earliest we could see the reconfigured stands is the Summer of 202o meaning that it could be August 2020 before the stands could actually be used.
However,  even that is subject to a business case by the stadium owners approved by the London Mayor and sign off by West Ham assuming it achieves the objectives stated in the joint press release in February.