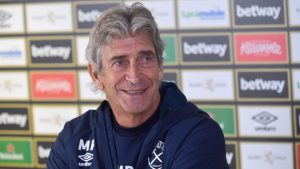 Back in July, I blogged about Manuel Pellegrini joining as the new West Ham manager and warned that Rome wasn't built in a day.
I suggested it might take until December for the manager to turn things around at West Ham and that we should be patient.
I signed off the blog by saying: "I for one hope West Ham supporters get behind the new manager whatever the results might be between August and December. Remember Rome wasn't built in a day and nor will Pellegrini's new look West Ham."
I assumed that his first season would be one of building and it would take time for the £100m crop of players to settle in and gel. I don't mind admitting I was wrong and he is turning around the Hammers far quicker than I dreamed possible.
Back in the summer, who could have imagined then that Robert Snodgrass would be one of the stars of the Irons midfield in the form of his life, that Fabianski would prove to be one of the best goalkeepers if not the best in the Premier League and that Declan Rice would hold down a role in defensive midfield?
Here we are at the midway point of the season with four Premier League wins on the bounce without Manuel Lanzini, Marko Arnautovic, Yarmolenko, Jack Wilshere or Andy Carroll. We are two points off a top-six place as we face Watford at home on Saturday at the London Stadium while Everton 8th face Spurs and Wolves 7th face Liverpool.
We are starting to believe in West Ham again and it feels good, we have stopped moaning about all things West Ham and we have started singing Manuel Pellegrini's name.
Pellegrini is just getting started and I believe the best is yet to come. I can't wait for the second half of this season to get started!