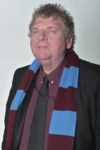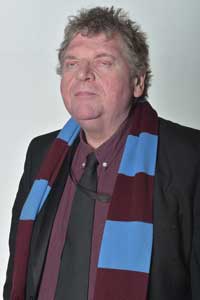 Blind Hammer is disappointed at the BBC's low profile reporting on West Ham historic win

You might have missed the historic West Ham story last night unless you persevered down the BBC's Football Web site.

It appears far down their football headlines, below the Everton v Newcastle reports, a routine clash which although important for Everton can hardly be described as historic.

In contrast West Ham's win against Sevilla was genuinely historic.
A few things.
Sevilla has won this tournament four times out of the last eight seasons.
They are also the most successful club in the history of this competition, outranking all other English sides since its inception.
West Ham are the first /only English team to beat Sevilla in this competition.
Sevilla have not lost a European tie in which they had a first leg lead since 1981 and 
This same period, 41 years, is the time since West Ham were last in the quarter finals of a European competition.
So this is genuinely a historic win for West Ham.

I cannot imagine that if any of the normal top six that the BBC slavishly follow had beaten Sevilla to advance to the last eight of the second most important European Competition that they would have reported it as an afterthought.

The BBC seem stuck in the past of assumptions about the size of West Ham and their increasing profile.
They still have to catch up with the new realities of the support our club is attracting.

I am told West Ham sold out their own ticket allocation of 55,000 against Sevilla. They also took 5,000 supporters to the first leg in Sevilla. In contrast I am told Sevilla sold only 900 tickets for the away leg at the London Stadium tonight.

I struggle to see how the Everton game was bigger.
Everton have averaged 38,00 for their games this season. West Ham have average over 57,000.
In fact West |Ham in terms of attendances are now the 3rd best supported team in the Premier League, outstripping teams like Liverpool and Manchester City. When planning permission is agreed the London Stadium capacity will increase further to 66,000.
West Ham sell out nearly all their home fixtures- the failure to reach 60,000 capacity due to away teams not always selling their allocation.
Average home attendances Premier League top seven.
1. Manchester United 72,865
2. Arsenal 59,673
3 West Ham 57,410
4 Tottenham Hot spur 55,060
5Liverpool FC53,017
6 Manchester City 52,633
7Newcastle United 45,124
Wake up BBC!

David Griffith